What a blast!
Thank you to all our loyal clients, support workers and families (all 800 or so of you!) for helping us celebrate 10 years of making a positive difference to people's lives.
What better way to mark the occasion than the exciting evening spent with family and loved ones exploring the Adelaide Zoo after hours.
Not even the weather could dampen our spirits!
Check out our video from the night!
As part of our 10-year anniversary, we wanted to hold an event that would recognise and celebrate the people that have been with us throughout the journey. Those of you – our clients, staff and others, who continue to make a positive difference in the community – each, and every day.
Accessible, family-friendly and interactive, the Zoo proved a perfect venue for both young and old, and people of all abilities.
Anticipation and excitement was high, with several guests arriving well before the Zoo's gates opened.
With a range of activities on offer, guests were encouraged to explore the Zoo at their leisure, take advantage of the 'Street food' stations in the Zoo Rotunda, enjoy a meal on the Central Lawns and listen in to the 1079 Life team who were broadcasting live onsite from their mobile studio!
For many, a highlight was the special Zookeeper Animal Encounters, which included feeding of the Sumatran tigers in the Zoo's Immersion Longhouse, and a 'Wild Show' on the Central Lawns, introducing some native Australian animals to the gathered crowd. Many families were delighted to meet an adorable quokka and see a clever galah stretch her wings over the crowd.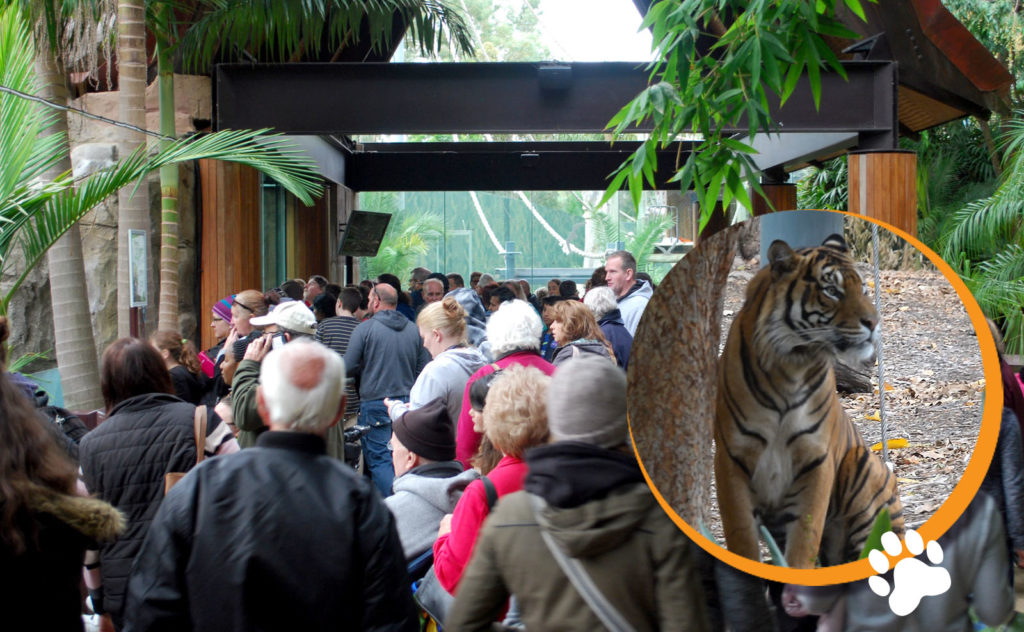 A brief downpour tried to dampen spirits, but they were rapidly lifted by the wonderful Tutti Arts Choir.
As a multi-disciplinary arts organisation, Tutti (meaning 'everybody') aims "to break down barriers, challenge preconceptions and boldly place disabled visual and performing artists centre stage."
The Tutti Choir was a perfect embodiment of this, featuring over 40 people of all ages, both with and without disabilities, coming together to share the joy of music.
Over the 30-minute performance, the choir sang a mix of original songs and well-known hits, ranging from the Easybeats 'Friday on My Mind' to John Farnham's Aussie classic, 'You're the Voice". The audience was also treated to an impressive didgeridoo solo introducing the Yothu Yindi song, Djapana.
With such an infectious energy, it didn't take much for the choir to encourage the audience to sing along!
Tutti's performance was capped off with a surprise rendition of 'Happy Birthday' for one of Assured's Support Coordinators Chrish, along with choir member Jane and guest Olivia.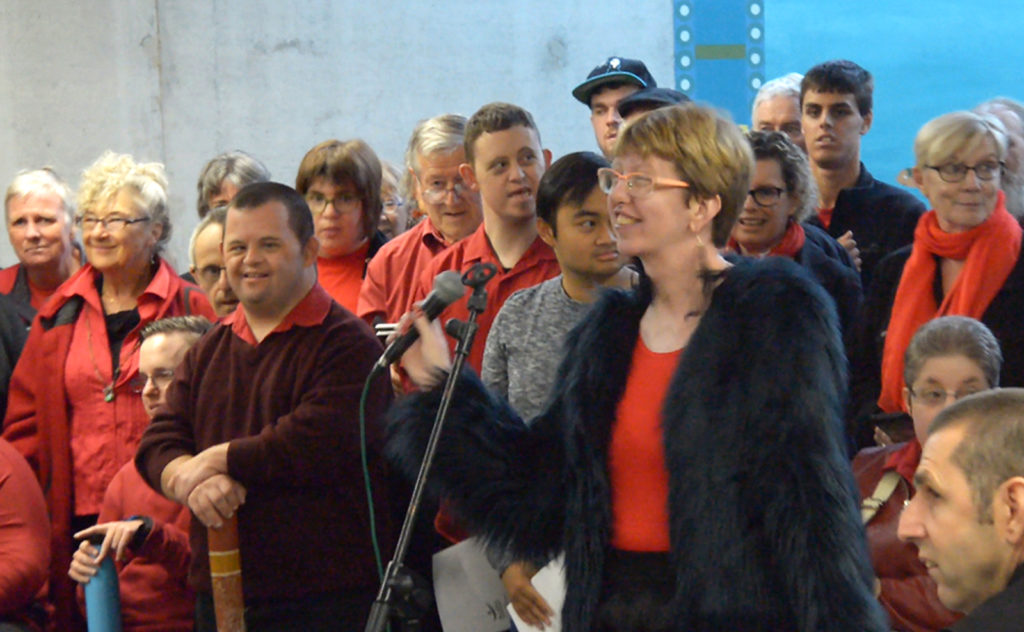 Following Tutti's uplifting performance were the event formalities with MC and 1079 Life presenter, Scotty.
This included the presentation of awards to Assured's longest serving staff (16 employees), some of who have been with the organisation since the very beginning. One lucky audience member was then announced as the winner of the door prize, a $1000 accessible holiday experience from The Good Scout Travel Co.!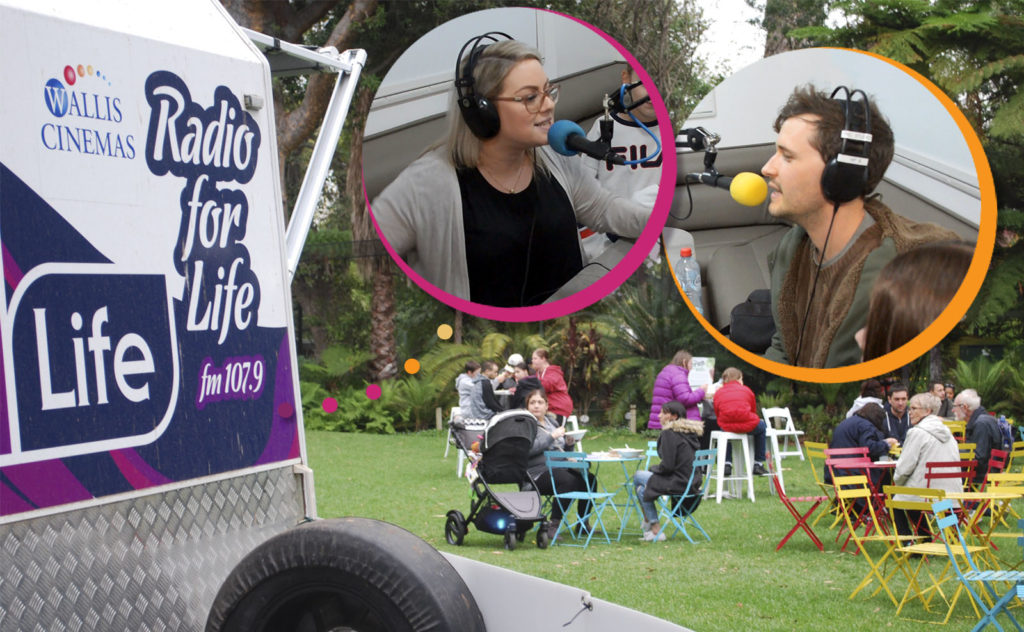 As the sun set on a successful evening, the event closing words were with Assured founder and CEO, Julie de Jong.
"Seeing you all here today is a testimony to the vision, Nicky and I, Michael and Graham had over 10 years ago," said Julie.
"Firstly, I would like to thank, God," she said, "For birthing the idea and the vision of Assured Home Care to Nicky (my daughter) and myself."
"To allow us to be stewards of his business and allow us to serve and support those in the community who are aged or living with a disability."
"I would also like to thank all of our staff," she said, " for your compassion, your caring and all of your hard work, to help Assured reach this amazing mile-stone."
"And finally, I would like to thank our clients and their families for choosing Assured Home Care and trusting us to provide your support."
A great night had by all, and here's to the next 10 years!