Providing quality care services requires careful balancing of the relationship between three main parties.
Clients, their direct Support workers and our Support coordination team all need to be able to communicate and work together to ensure best outcomes.
At Assured Home Care, we call this relationship the 'Care Triangle'™ and it is the successful management of this model that drives our service delivery.
Jodie Boundy is one of Assured Home Care's talented Support Coordinators, working hard to maintain this balance.
"I coordinate over 60 clients, with disabilities ranging from independent to complex, high-care needs."
"Coordination of services is all client driven, meaning a large part of my role is communicating directly with clients, their families or advocate. Whether that be via email, over the phone or in person."
Matching compatible Support Workers to clients is incredibly important and Jodie works hard in her role to build a solid understanding of the needs of the client and the skill sets and personalities of Assured's Support Workers.
"We have a really strong team here at Assured. Everyone is very approachable and friendly, which is really helpful when it comes to coordination. If I don't know a particular carer or have a tricky roster to sort out there's always someone able to assist me."
"We have a really strong team here at Assured. Everyone is very approachable and friendly, which is really helpful when it comes to coordination."
It's in the Family
Highly organised and quick thinking, with strong interpersonal skills and a warm personality, Jodie almost seems destined for this role. You could even say it's in her blood.
"My daughter works as a carer in Port Pirie and my father was a registered nurse for 39 years, some of which time he was Director of Nursing in Regional Hospitals. He wanted me to go into nursing as well but I'm just too squeamish!"
However, this didn't stop Jodie from pursuing a career in healthcare.
"I started out as a paramedical aid in regional health (country SA), then I was employed by Helping Hand Aged Care for ten years, starting with a Carer role, then Admin, then Coordination."
This cycle of rising from care, to admin, to coordination repeated for Jodie as she moved from regional SA to the Northern Territory, working with Community Support Incorporated before transferring down to Adelaide to join her daughter and grandchildren.
"I've done a bit of everything in my working life but have always been involved with the Healthcare Industry."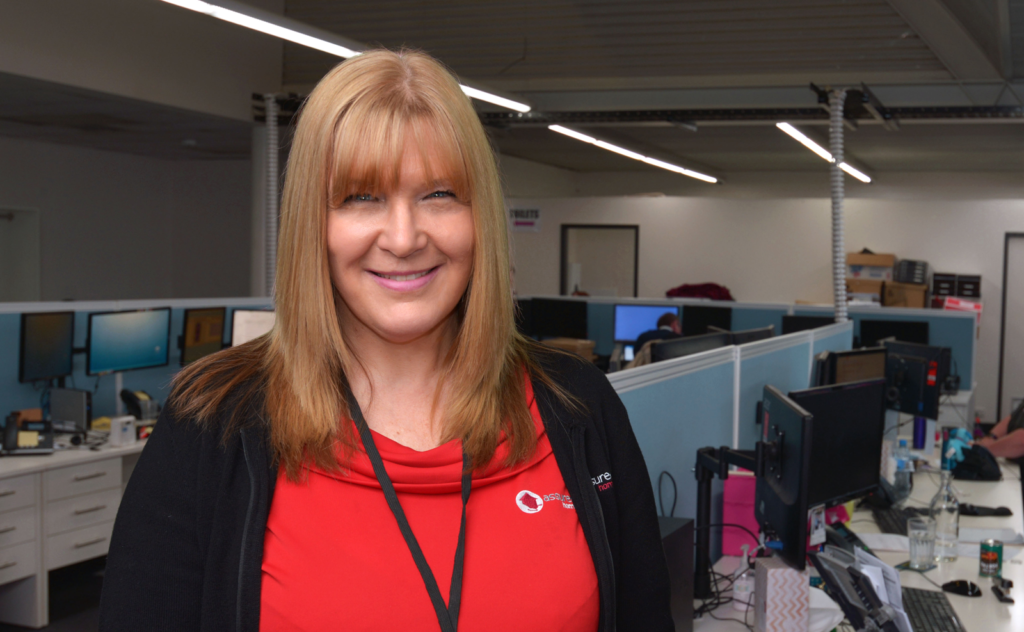 A Personal Perspective
Like many of the coordination staff at Assured Home Care, Jodie has first-hand experience looking after people living with a disability, both professionally and personally.
"My first husband became blind after having a stroke, so I spent quite a bit of time supporting him and assisting him in accessing support through disability services".
"And, my current husband's daughter has autism with an intellectual disability. She now lives in supported accommodation, so I have a lot of insight into dealing with care providers from a client perspective."
Rewarding Outcomes
"We had one high care client who just wouldn't sleep, they were only getting about 2 hours a night and it was negatively impacting their condition."
"We implemented a strict routine designed to keep them active during the day and providing adequate wind-down time at night to encourage a natural sleep pattern."
"This particular client had 10 different support workers, who were all monitoring progress and reporting back to me each shift."
"It took a lot of work but, with everyone working together, we managed to get the client successfully sleeping in six-hour blocks. That was really rewarding."
Jodie acknowledges that working in disability support services isn't without its difficulties but her passion for making a difference inspires her to keep going.
"I love that we are making real differences to people's lives. We are making their lives better. It's a wonderful feeling."