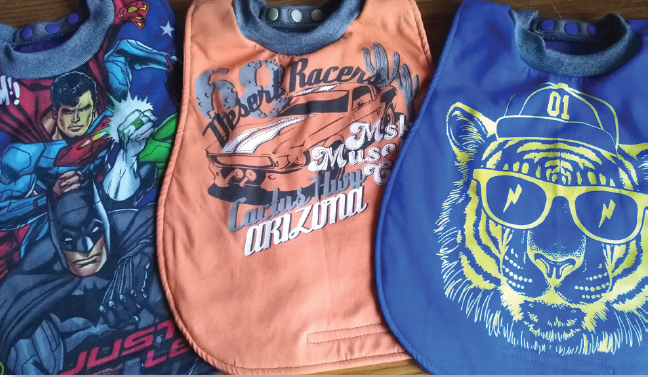 Dignity for Disabilities was the Motivation
Catchy Covers Clothing specialise in making fashionable, adaptive and dignified clothing for people of all ages with disabilities and more senior citizens, that enable clients to eat, work and play with dignity.
Owner Erika Pfaff started the business after a friend who was support worker in the disability sector, showed her a clothing protector used in her organisation when adult clients had their meals at home and dining out in public.
Erika explained ''The garment was essentially a large baby blue coloured "baby bib". We were both saddened and horrified that the client be subjected to such undignified apparel. My friend asked if I could develop anything that looked better but was still functional." we needed to find fashion that provided dignity for disabilities.
Erika took up the challenge, and commenced her journey of developing innovative, aged appropriate, respectful items for people with disability of all ages and aged care clients.
The clothing line is designed to assist clients retain self-esteem and dignity but also feel fashionable and comfortable. The garments are made with durable quality fabrics with a variety of different options available including waterproof or towel backings on some garments.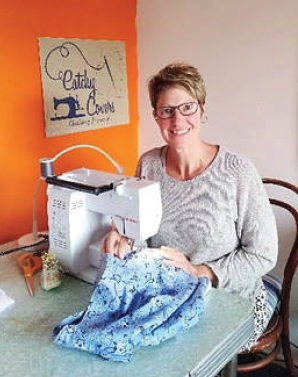 Types of garments Erika produces include:
CLOTHING PROTECTORS: Fashionable, Trendy, Clothing Protector Covers in  T- Shirt Designs. Individually handmade, designed especially for Aged Care and Disability of all ages to blend in with everyday clothing. An assortment of trendy T-Shirt designs, with towel or waterproof backing.  Made with 100% Cotton, will last going through many Hot Washes and Hot Dryer and still looking amazing. Slip over the head or have open back with adjustable snaps.
BANDANA BIBS: Triangle style, neck ribbing style or made to your size, length and needs as every one is different. Towel or water proof backing, can be made with more absorbency with a premium cotton lining inside.
ONSIES: Made to your needs and requirements. Zip is sewn in the back to make it hard to reach to avoid undressing behaviour. All different lengths can be made with snaps in the crotch or shoulders. Full Length with feet for Winter, to keep Cosy and warm when the bed covers come off. Helps preventing wandering hands up the legs. Longer, snug fitting elastic ribbing used for arm cuffs, also to deter wandering hands up the arms.
SNUGGIES: Ideal for wheelchairs to wrap around with arms free, keeping snug and warm, relaxing watching TV etc.
SPLIT BACKS: Pretty nighties, t-shirts, wind cheaters for greater ease of dressing.
FRONT FLAP IN PANTS: Great for catheter uses, no problem!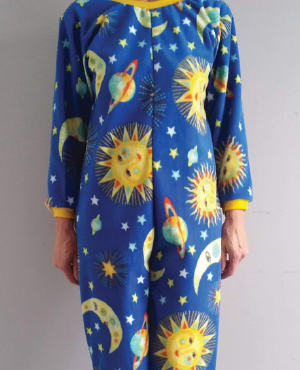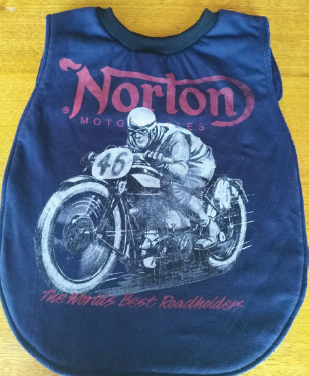 Check out more of the range at https://www.catchycoversclothing.com.au/
Catchy Covers Clothing is a registered NDIS provider and can be contacted by calling
 0427 549 985 or emailing catchycoversbyerika@gmail.com
Assured Home Care is passionate about providing dignity for people with disabilities and this is one of the many ways this can be achieved, in a simple practical way. In our training, we instil into our support workers the importance of treating people with respect and dignity, this is a basic human right.
Personal presentation and style effects not only how people treat and respond to the individual but it also has been shown through various studies to effect the way a person feels about them self. Author of the book Love my Shape states that "Physical appearance speaks first when impressions are being formed and empowers you by building self- confidence and self-esteem which then influences the other areas of your life; same holds true for persons with a disability. Clothing is an area that is often overlooked when people think about dignity for people with disabilities.
To book a support worker that provides dignity for people with disabilities contact us.